~Welcome To the Men's Tool Room~
---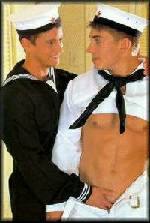 When I walked into the room, a strange man came up to me. He placed his arm around my waist and led me to a darkened corner. We stripped nude and made love. As we were doing this I was thinking what was I doing here. Then I realized it was something from my past. He left me satisfied and everytime I think of him I get excited. Who is this man? Will I meet him again? Will you? Open the Tool Room door and find out !

In all cases, log in using a name, not a discription and nothing sexual or indicating a minor or drugs might be involved.




Are you ready to Play in the Men's Tool Room? Then join us. Come into the Men's Tool Room and play.
---
Special Notes:
HTML and Images are allowed.

Review our Chat Help

Click Here

Please observe O/our decorum and policies as W/we observe others when travelling throughout Fantasy Castle......
---
Enter Information Below:
---
---
---
Due to the adult nature of conversations that may occur you are required to be 18 years of age to enter.
---