Welcome To The Fantasy Castles Enchanted Forest!
---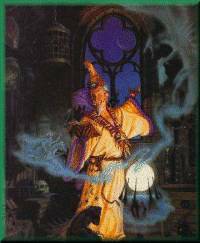 The forest canopies the paths we take through the Enchanted Forest. ~~~~ Nearby you'll find a beach looking out to a small sea, an open meadow, a couple of ponds (one known as the Nekked Pond so enter at your own risk *WG*) the other has a spring and waterfall with flat rocks and a small island, The Forest itself begins with sparse growth and thickens to dense thicket with a lane cut through it leading to a small village. Here, the acoustics are good and all can be heard from where ever they are. Surrounding the Castle is a moat and in it frolics the Moat Monsters who take great joy in snatching unsuspecting visitors. If this happens, you'll need to re-enter. *L*
We are a friendly bunch but you must jump into the conversations as it's sometimes hard to get a word in edgewise. At times, it seems we chat for hours other Chatters our sole companion. Modest signs of human life herald the approach of a magical village.
This is a place where a Chatter feels mysterious and bold. All manner of creature find this safe haven and woe to those who would break it's tranquility. In all cases, log in using a name, and nothing sexual or indicating a minor or drugs might be involved. Chatters come to the Forest to enjoy the happiness and to get away from pain, hurt, anger, depression. Don't bring it in here, for it does not belong ... for this is the Enchanted Forest.
---
Special Notes:
HTML and Images are allowed.

Review our Chat Help

Click Here

Please observe O/our decorum and policies as W/we observe others when travelling throughout Fantasy Castle......
---
Enter Information Below:
---
---
---
Due to the adult nature of conversations that may occur you are required to be 18 years of age to enter.
---